Duplex 2205 Seamless Pipe | Super Duplex S32750 Seamless  Pipe | Super Duplex S32760 Seamless Pipe ·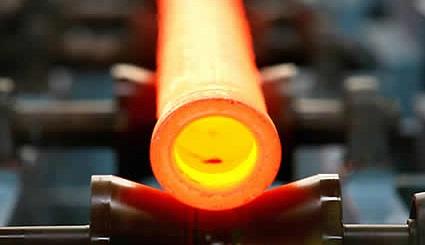 Oshwin Overseas is a leading  Duplex 2205 Seamless Pipe Manufacturer In India. We stock finished and unfinished Stainless Seamless Pipe, and process these Seamless Steel Pipes to customer specifications, including shapes and surface characteristics. We use specialized equipment to process the metals to meet the exact needs of our customers, and we deliver these Super Duplex S32750 Seamless Pipe on time with zero defect. We also offer a range of allied services including Cutting, Welding, Electro Polishing, Shot-Blasting and many more.
Oshwin Overseas is a well known Super Duplex S32760 Seamless Pipe Manufacturers all over the world. We are also known as Seamless Pipe Suppliers and Seamless Steel Pipe Distributor. An ISO 9001:2008 Certified Company was founded in 2002, Since the company has experienced consistent growth, reflecting customer satisfaction with our high-quality products and value-added services. Management has decades of experience in the metals industry. Our key strengths are our wide sourcing network and our dynamic team.
We supply products to various Petrochemical Plants, Nuclear Power Projects, Oil & Gas Industries in India, UAE, Egypt, Afganistan, Taiwan, Europe, Australia, Qatar, Brazil, California, South Africa, China, Finland, Cuba, Yemen, Chile, Sri Lanka, Portugal, Saudi Arabia, Norway, Canada, Maldives, Peru, Ireland, Argentina, Philippines and more. Warehouse of Oshwin Overseas is Located nearer to the Airport for Rapid delivery. Let us exceed your expectations.
Seamless Pipe Specification :-
Standard / Specifications : ASTM A789 / ASME SA789.
Grades : EN 1.4462 / EN 1.4410 / EN 1.4501 / UNS S31803 / UNS S32205 / UNS S32750 / UNS S32760.
Forms of Pipe: Round Pipe, Square Pipe, Rectangle Pipe.
Size: 1/8" to 48", Seamless Pipes up to 24".
Wall Thickness: 0.08mm – 1.5 mm.
Outer Diameter : 0.3mm – 10mm.
Thickness : 0.4mm up to 30.00 mm, Schedules 5, 10S, 10, 30, 40S, 40, 80, 80S, XS, 160, XXH.
Hardness: Soft, Hard, Half Hard, Quarter Hard, Spring Hard etc.
Surface Finishing: Bright, Polish & Black.
Looking for some more information ?