Super Duplex Stainless Steel S32760 Tube and Tubings | ASTM A789 UNS S32760 | ASTM A790 / ASME SA789
Super Duplex Stainless Steel Seamless Steel S32760 Tube | Super Duplex Stainless Steel S32760 ERW Tube | Super Duplex Stainless Steel S32760 Welding Tubes | Super Duplex Stainless Steel S32760 Square Square Tube | Super Duplex Stainless Steel S32760 Round Tube | Super Duplex Stainless Steel S32760 Rectangle Tube
Super Duplex Stainless Steel S32760 Tube Supplier | Super Duplex Stainless Steel S32760 Tube Manufacturer | Super Duplex Stainless Steel S32760 Tube Exporter | Super Duplex Stainless Steel S32760 Tube Distributor
An ISO 9001:2008 certified company, Oshwin Overseas a leading Manufacturer, Supplier, Exporter and Stockiest of high quality Stainless Steel Tube (S32760 Tubing) ASTM A789 / ASME SA789 S32760 Super Duplex Seamless Tube, S32760 Super Duplex ERW Tube and Welded Tube. Super Duplex Tubing (S32760) Tubes are available in Seamless Tube, Welded Tube and ERW Tube in OD and NB sizes. In addition to standard sizes, we are specialise in manufacturing, suppling and exporting custom sizes of Duplex Tube (A789 S32760) cold drawn Seamless Tube, ERW Tube and Welded Tube from our Factory.
Typical uses of S32760 Tubing (SA789 S32760) are in oil and gas equipment, offshore technology, seawater desalination plants, chemical industry, flue-gas cleaning, desalination plants and seawater systems and pulp and paper industry. Other uses of these Tubes are in cargo tanks and Tube systems in chemical tankers, firewalls and blast walls on offshore platforms, bridges, storage tanks, pressure vessels, reactor tanks and heat exchangers and rotors, impellers and shafts.
Oshwin Overseas provide a whole range of high-class, customized and innovative ASTM A789 UNS S32760 Super Duplex Seamless Tubes and S32760 Super Duplex Welded Tubes using state-of-art technology. Oshwin Overseas has been serving the needs of the oil and gas industries, automotive, shipbuilding, power plants, for more than 2 decades. We have supplied S32760 Super Duplex Tube ASTM A789 Seamless Tubes and Welded Tubes to Petrochemical Plants, Nuclear Power Projects, Oil & Gas Industries in South Africa, Australia, New Zealand, Gambia, Ghana, Guinea, Nigeria, Egypt, Morocco, Sudan, Kenya, Mozambique, Zimbabwe, Madagascar, Tunisia, Saudi Arabia, Kuwait, Qatar, U.A.E & Turkey.
Oshwin Overseas have been supplying high quality ASTM A789 / ASME SA789 with most advance technology and with most reliable quality. All Super Duplex Tubing (S32760) Tubes are offered with a NACE 3.1 Certification, Mill Test Certification and ISO 17025 Standards by a Government of India approved Laboratory. Positive Material Identification is done on all raw materials procured at Oshwin Overseas. Oshwin Overseas also offer a range of allied services including Cutting, Welding, Electro Polishing, Shot-Blasting and many more.
Super Duplex Tubing (ASTM A789 UNS S32760) Tube Specification :-
Standard / Specifications : ASTM A789 / ASME SA789 (A789 UNS S32760 / sa 789 S32760 / ASTM A789 S32760).
Grades : EN 1.4501 / UNS S32760 (F55).
Types of Tubes : Seamless / Welded / Fabricated.
Forms of Tubes : Round Tube, Square Tube, Rectangle Tube.
Size : 1/8" to 48", Seamless Tubes up to 24".
Wall Thickness : 0.08mm – 1.5 mm.
Outer Diameter : 0.3mm – 10mm.
Thickness : 0.4mm up to 30.00 mm, Schedules 5, 10S, 10, 30, 40S, 40, 80, 80S, XS, 160, XXH.
Hardness : Soft, Hard, Half Hard, Quarter Hard, Spring Hard etc.
Surface Finishing : Bright, Polish & Black.
Our Super Duplex Tubing (S32760) Tube, conforms to NACE MR0175/ISO 15156.
Various Types Of Super Duplex S32760 Tube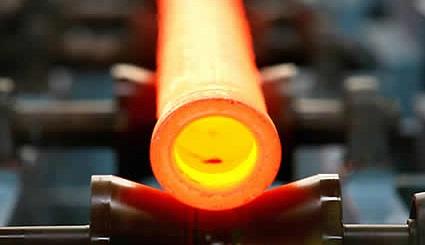 Seamless Steel Tube is made from a solid round steel 'billet' which is heated and pushed or pulled over a form until the steel is shaped into a hollow tube. Seamless Tubes don't have a weld seam. In Seamless Tube, there are no welding or joints and is manufactured from solid round billets. Seamless Tube is manufactured by extruding the metal to the desired length and does not have any joint in its cross-section through out its length.
The seamless Tube is finished to dimensional and wall thickness specifications in tube sizes from 1/8 inch to 26 inch OD. Oshwin Overseas is one of the leading seamless Tube manufacturer in India. We are specialized in Seamless Tube manufacturing. Seamless Tubes have better ovality, or roundness than welded Tubes.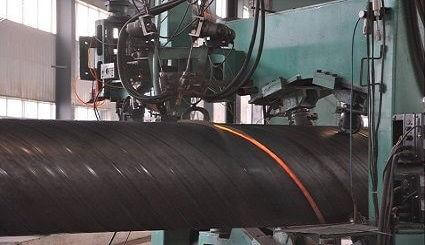 Welded Steel Tube is made by forming flat products (strip, sheet or plate) into the desired shape, in this case, normally round. Once the desired shape has been achieved, a high energy source is used to melt the metal locally at the weld joint. It is squeezed together and allowed to solidify, forming a weld bead. The high energy source may be an electric arc, a plasma arc, a laser beam, or even an electron beam.
Welded Tubes are typically more cost effective than their seamless equivalents. Welded Tubes are usually more readily available than seamless. The longer lead time required for seamless Tubes can not only make timing problematic, but it also allows more time for the price of the materials to fluctuate. The wall thickness of welded Tubes is generally more consistent than that of seamless Tubes. The internal surface of welded tubes can be checked before manufacturing, which isn't possible with seamless.
Super Duplex S32760 Tube Forms
Grade
Type
Unified Numbering System (UNS)
Forgings Grades
Werkstoff-nr.
Euronorm
AFNOR
DIN Standards
No.
Name
Zeron 100
Super Duplex
S32760
F55
1.4501
en 1.4501
X2CrNiMoCuWN25-7-4
Z3CNDUW25-07Az
din 1.4501
[table "56" not found /]

Super Duplex Tubes Tubing, UNS S32760, ASTM A789, ANIS B16.19
ASTM A789 UNS S32760 Tube Tubing supplier and stockist oshwin overseas is a renowned name in global metal exports. Super Duplex Steel Tubes manufactured by us follow international guidelines and specifications and are made specially for industrial purpose. contact for best price on super duplex ASTM A789 Tubes.
Manufacturer:
Tubacex - Spain, Girnar Metals and Tubes - India, Sumitomo , Mustu Steel - Japan
Model:
ASTM A789 UNS S32760 Tubes Tubing
Characteristics of Super Duplex S32760
 High Resistance to uniform corrosion.

High Resistance to pitting & crevice corrosion.

High Resistance to stress corrosion cracking & corrosion fatigue

High mechanical strength

High Resistance to abrasion & erosion

High Resistance to Fatigue

High energy absorption

Low thermal expansion

Good weld ability with care in thick sections

Useful up to 600°F
Applications of Super Duplex S32760
 Chemical Processing Industry – Transport and Storage, pressure vessels, tanks, piping, and heat exchangers.

Oil and Gas exploration and processing equipment – piping, tubing, and heat exchangers

Marine Industry and Seawater systems – Cargo Tanks for Ships, High chloride environments,

FGD / Effluent Scrubber Systems.

Paper and Pulp Industry Digesters, Bleaching equipment and Stock-Handling Systems, Chip Pre-steaming vessels.

Food Processing Equipment.

Flue gas desulfurization / cleaning equipment

Rotors, fans, shafts, and press rolls requiring combined strength and corrosion resistance

Biofuels Plant, 

Desalination plants

Firewalls and blast walls on offshore platforms
| Elements | Carbon | Chromium | Manganese | Molybdenum | Nickel | Nitrogen | Phosphorus | Silicon | Sulphur | Tungsten |
| --- | --- | --- | --- | --- | --- | --- | --- | --- | --- | --- |
| UNS S32760 | 0.03 max | 24.0-26.0 | 1.0 max | 3.0-4.0 | 6.0-8.0 | 0.2-0.3 | 0.03 max | 1.0 max | 0.01 max | 0.5-1.0 |
| | |
| --- | --- |
| Density (Kg.m-1) | 7810 |
| Magnetic Permeability | 33 |
| Young's Modulus (N/mm2) | 199 x 103 |
| Specific Heat, 20°C (J.Kg-1.°K-1) | 475 |
| Fracture Toughness, Kq (MPa.m) | 98 |
| Specific Electrical Resistance, 20°C (µO.m) | 0.80 |
| Thermal conductivity, 20°C | 14.2 |
| Mean coefficient of thermal expansion | 11.1 x 10-6 |
| | |
| --- | --- |
| 0.2% Proof Stress (N/mm2 ) [ksi] minimum | 550[79.8] |
| Tensile Strength (N/mm2) [ksi] minimum | 750 [116] |
| Elongation (%) minimum | 25 |
| Hardness (HBN) | 270 max |
| Reduction of Cross Section Area (%) | 45 |
Documents
Commercial Invoice including HS Code

Packing List including number of boxes, net weight, gross weight, Marks & Numbers

Certificate of Origin legalized/attested by Chamber of Commerce or Embassy

Material Test Certificates as per EN 10204 3.1, EN 10204 3.2

Test Certificates certifying NACE MR0103, NACE MR0175
Testings
Positive Material Identification – PMI Testing

Chemical Analysis – Spectro Analysis

Mechanical Testing Such as Tensile, Elongation, Reduction of Area

Hydrogen-Induced Cracking (HIC) Test, NACE TM0284

Sulfide Stress Corrosion Cracking (SSC), NACE TM 0177
Packaging
The different ways in which our products are packed are:
Shrink-wrapped

Wooden Boxes

Wooden Pallets

Wooden Crates

Carton boxes
Marking
We mark Duplex 2205 as needed with the most suitable & visible marking techniques. Standard Marking System :-
Manufacturer's Name or Trademark

Material Designation

Size Designation

Rating Designation

Melt Designation

Marking for Identification

Leading Supplier, Manufacturer Exporter
More than 30 years of Experiance

Mill Test Report Provided
In Accordance with EN10204 NACE 3.1, NACE 3.2

Fast Delivery
Warehouse near to Airport & Port.

Efficient & Cost Effective Shipping Services
We Offer EXW – Ex Works, FOB, CFR, CIF, DDU, etc.

Inspection
3rd Party Inspection is Carried out

ISO 9001:2008 Certified

Quality Product
Transparent client dealing, No False Assurance, 100% Fulfillment of Commitments.

Worldwide Exporter
Export to more than 70 Countries Worldwide

Best Price
Competitive pricing is offered
Summary
Reviewer
Review Date
Reviewed Item
UNS S32760 Tube Tubing, ASTM A789
Author Rating